Winter time in Italy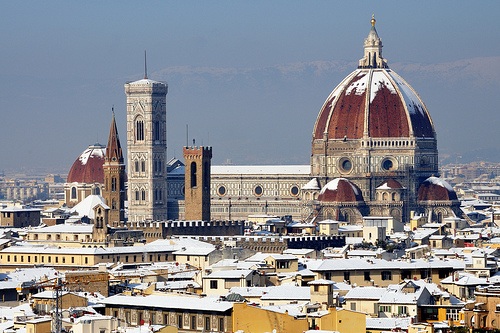 Winter is one of the best period to visit Italy. Most of the tourists have departed, the hot season is over and it is really relaxing to go around.
In this beautiful country you can expect many fine, clear days during this season.
Naturally, the further south you go, the warmer and brighter the weather is likely to be.
In the north, winter is the ideal time to visit churches, galleries and museums where so much sensational art is preserved.
And after a pleasant day of wandering there's nothing better than a good glass of wine, in front of the fireplace, to warm up after a pleasant day of wandering.
.
.
CTG suggests some full bodied wines such as:
AMARONE DELLA VALPOLICELLA DOC  "Tremenel", MERLOT TOSCANA IGT "Le Diacce"
ROSSO TOSCANA IGT "Capitozza", BRUNELLO DI MONTALCINO DOCG
MAREMMA TOSCANA ROSSO IGT "Muralia", BOLGHERI ROSSO  DOC  "Acciderba"
MONTEFALCO SAGRANTINO DOCG "Medeo", CONERO RISERVA DOCG "Villa Bonomi"
ROSSO PICENO DOC "Castru Vecchiu", MONTEPULCIANO D'ABRUZZO DOC "Conte Genoino"
PRIMITIVO DI MANDURIA DOP "Angioino"
Acqua di Toscana "San Felice"