Visiting the Conero Region – Marche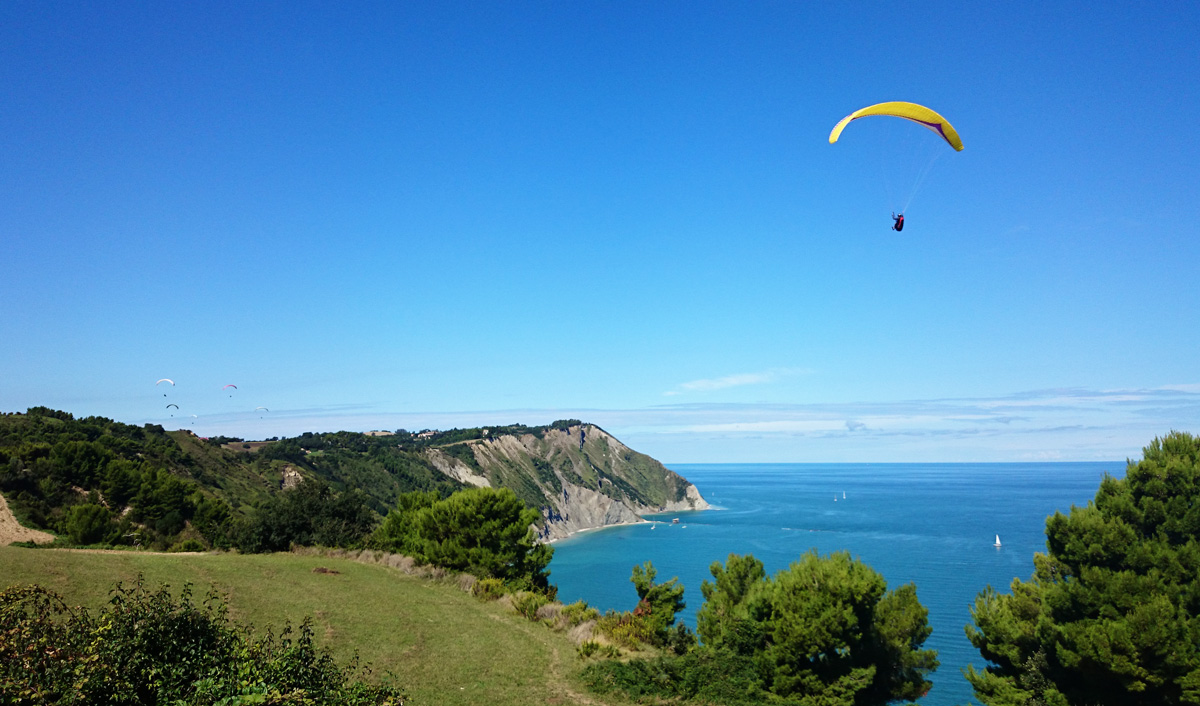 Marche is one of  region of Central Italy,
.
.
with its winding yet symmetrical form, it is an area of multi-faceted beauty; the Adriatic cliffs and caves that overlook unforgettable beaches, hills that are steeped in history, and rich traditions and cultures, all set against a backdrop of mountains, the Umbria-Marche Appennines.
.
.
For those who love extreme nature, on the other hand, The Conero Riviera offers amazing views and patches of still unspoilt land, often only accessible by boat or footpaths carved into the green Mediterranean scrub, and numerous city and little towns full of history and tradition.
What is distinctive about the area is the huge limestone Monte Conero headland dominating the coastline in a stretch of the Adriatic sea flat for miles either way.
Wine Take your chance to visit Marchetti Estate and taste the full-bodied Rosso Conero Red wine one of the most popular Marche Wine.
.
Conero Riserva DOCG "Villa Bonomi";
Rosso Conero DOC "Castro di San Silvestro";
Verdicchio dei Castelli di Jesi Classico DOC;
Verdicchio dei Castelli di Jesi Classico Superiore DOC "Tenuta del Cavaliere"
.
[contact-form-7 id="2408″ title="Information inquiry"]