SORRENTINO ESTATE
Campania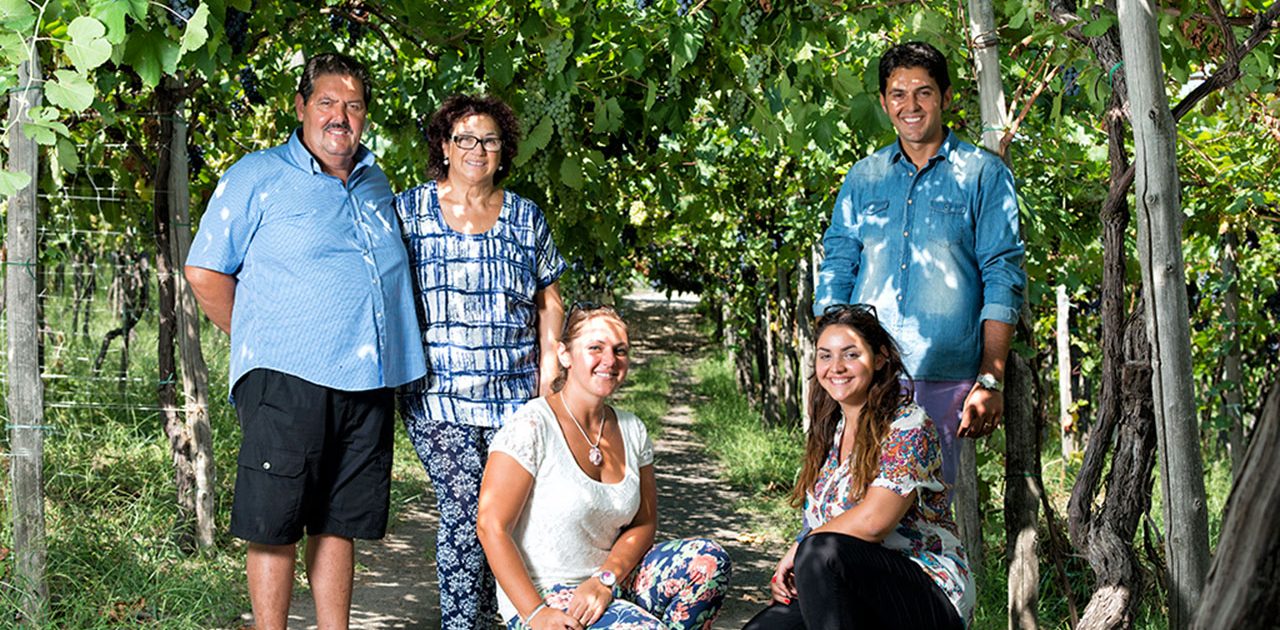 Christ's cry … the tears shed for a Paradise land laying on Men's earth. The legend and history of the wine produced by the Sorrentino company intertwine to form a sublime and fascinating story in which the sacred and the profane mix and give life to a magical tale of flavor and faith.
A trail filled with aromas and beliefs, all played around a new Nectar of the Gods.
Lucifer, the angel of Evil, expelled from Heaven, managed to steal a strip of it and bring it with him on Earth, so forming the Gulf of Naples. Pained by this loss, Jesus Christ began to cry, shedding tears upon Mount Vesuvius, and from these sweet tears blossomed the grapevines and grapes of a heavenly taste: Lacryma Christi.
The unmistakable uniqueness of the Vesuvian wines and of everything that is cultivated on the Vesuvius is thanks to its exceptional volcanic soil. The Vesuvian volcanic area is the largest of Europe regarding active volcanoes that are still active yet dormant.
All the company's vineyards are located on the south-west side, where numerous lava flows that reached the sea have enriched the soil with minerals, lapilli and made it extremely fertile with high porosity and drainage. This represents a first line of defense against pathogens and, in particular, ensures the authentic preservation of ungrafted vineyards.