Soave – Villa Erbice Estate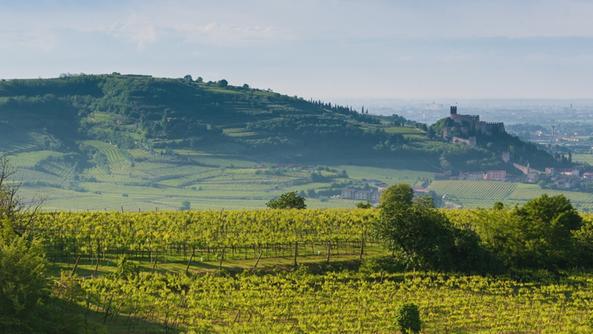 CTG Fine Italian Wine and Villa Erbice Soave
Soave is a white wine produced in the surrounding area of the fascinating middle age village of Soave, 20 kilometers from Verona. Soave is one of the top selling wines in Italy and it is made with Garganega grape varieties.
CTG suggests to visit this beautiful area and get the possibility to visit the Soave Castle and enjoy the amazing view over the vineyards.
Many Italians love to think that the name of the village, Soave, is due to the quality of the wine produced in this area since the word "soave" in Italian is a very charming word meaning mild, sweet, mellow and harmonious.
.
Soave has a straw yellow color. It's known to be delicate and light, sometimes with a hint of almond, thick perfumes and gentle flowers. Acidity is gentle with a slightly bitter finish. It is a very popular aperitivo drink in Verona and it's excellent with fish dishes.
.
.
Don't miss to visit Villa Erbice Estate and taste the Soave enjoying the view of the real magnificent painting represented in the label.