MURALIA ESTATE
Toscana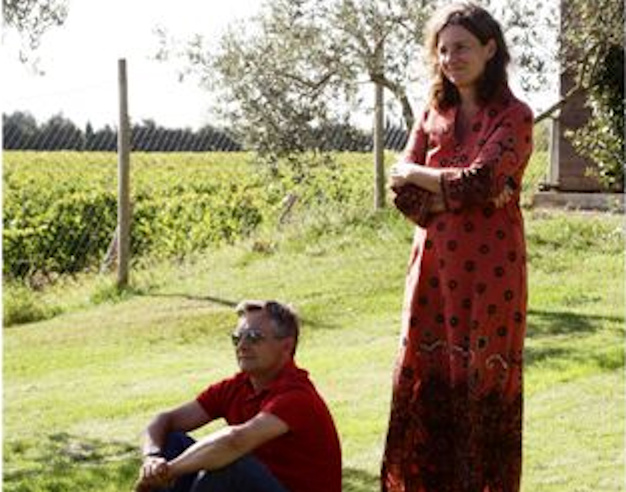 | | |
| --- | --- |
| Maremma – Toscana | |
Azienda Agricola Muralia is located in the south of Tuscany, called Maremma, a magic land where the time passes slowly and only the sounds of nature break the silence, the air is clear and the sunsets unforgettable.
Since 1997, Stefano and Chiaradonata Casali, move to Maremma from Milano, and start to live there and cultivate the vineyards.
Now the vineyards stretch over 14 hectares, and the vines are cultivated with a great respect for the land in which grow and the surroundings environment.
The guiding philosophy of the Company is to produce a unique wine minimizing chemical treatments.
Muralia has also a farmhouse called "Il Poggiardello "an ideal place where you can spend your holidays in the heart of Tuscany.
The cellar , built into the hill, is an ideal place for the production of the wines.
The particular architectural form and the partial burial guarantee temperature and humidity favorable for a good aging wine.
The technology of the cellar and the natural elements of the underground work together to create the ideal conditions for wines storage.
AWARDS
GAMBERO ROSSO 2015
BIANCO  "Chiaraluna" 2013: 2 Glasses
MONTEREGIO DI MASSA MARITTIMA "Altana" 2011; 2 glasses
MAREMMA TOSCANA ROSSO "Muralia" 2010: 2 glasses
VINHULEN
MAREMMA TOSCANA ROSSO "Muralia" 2011: 2 glasses
I VINI DI VERONELLI 2015
BIANCO TOSCANA MAREMMA "Chiaraluna"  2013: 2 RED STARS 88/100
MONTEREGIO DI MASSA MARITTIMA "Altana"  2011: 3 RED  STARS 91/100
MAREMMA TOSCANA ROSSO "Babone"  2010:  3 BLUE STARS 93/100
ROSATO TOSCANA MAREMMA "Corbizzo"  2013: 2 RED STARS 88/100
ROSSO TOSCANA MAREMMA "Manolibera" 2012: 2 RED STARS 87/100
MAREMMA TOSCANA ROSSO" Muralia" 2010: 3 BLUE STARS 94/100
VINUM 2015
MAREMMA TOSCANA ROSSO "Babone" IGT 2010:  16.5  points
MAREMMA TOSCANA ROSSO" Muralia" 2011: 16.5 points