BRANKO ESTATE
Friuli Venezia Giulia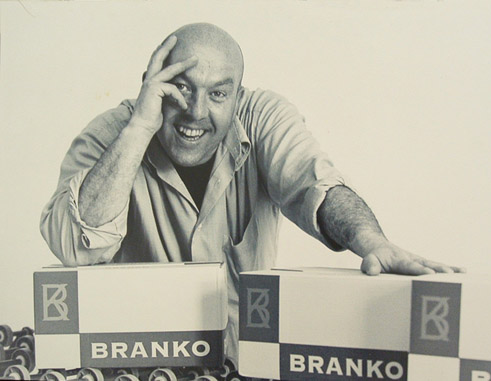 | | |
| --- | --- |
| Cormòns – Friuli | |
The small region of Friuli-Venezia Giulia borders with Austria, Slovenia and Croatia. It is the realm of Italy's new-style white wine. On this side of the Alps the climate is unique. The land is exposed to the sun and sheltered from the damp cold of northern Europe.
The Azienda Agricola Branko is situated in the D.O.C. area of Collio Goreziano. It is a hilly land with terraced slopes with sandy and marl soil. Here the microclimate is strongly influenced by the crossed currents between the Adriatic sea and the Alpine mountains.
Azienda Agricola Branko started its wine production in 1998 when oenologist Igor Erzetic took over the direction of the winery from his father Branko and named his wines after him.
Since then Igor has been on the move drawing up plans for renewing the vineyards, planting new varieties of grapes, terracing the slopes, restructuring the plant and the equipment. Today the estate stretches on a land only 7 times larger than the original one hectare, but this allows the vines and the wine to be tended with the greatest care for detail.
Branko wines are well balanced, of exceptional elegance, complexity and character.
Hectares 7 – Annual bottles 50.000
AWARDS
GAMBERO ROSSO  2016
COLLIO PINOT GRIGIO 2014: 3 GLASSES
GAMBERO ROSSO 2015
CAPO BRANKO 2013: 2 GLASSES
COLLIO CHARDONNAY 2013: 2 GLASSES
BIBENDA 2014             
COLLIO CHARDONNAY DOC 2012: 4/5 grappoli
COLLIO PINOT GRIGIO DOC 2012: 4/5 bunches