Winter in the vineyard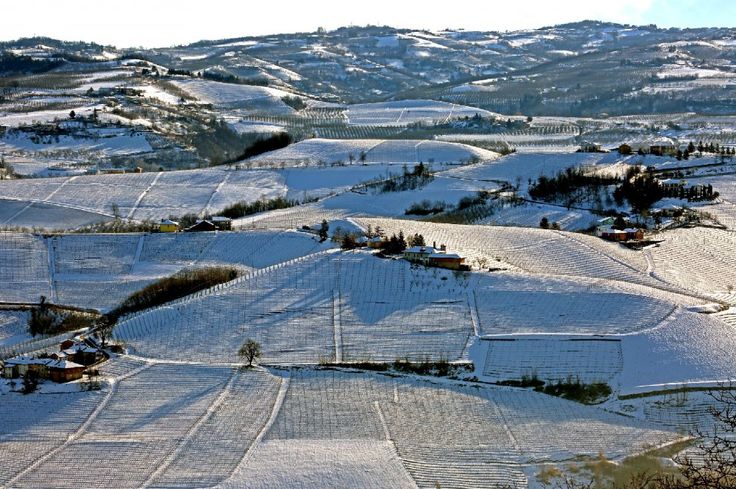 Winter is an important period for the vineyard.
After the harvest the vine can finally rest. Everything in the vineyard slows down, no leaves, no grapes to feed, the roots have to work only a little so the plant can fall asleep and take its time to recover after the last big efford.
It is an essential  moment for the buds development. Buds that will bring new grapes next spring. At this time man has to cut the grapevine to give a sense to the next production. During the winter the bud is hard and woody getting ready to wake up  in spring time becoming bigger and similar to a cotton boll.
.
These days part of Italy is under the snow, this is not a problem for the Vineyard. There is an old paesant adage that says "under the snow brad in the rain hunger" so to say that snow and cold do not effect the "Sleeping beauty".
.
.
CESTE ESTATE – Piemonte
VILLA ERBICE ESTATE – Veneto
SPUMANTI DAL DIN – Veneto
BRANKO ESTATE – Friuli
PODERE CIONA ESTATE – Toscana
PODERE DI MARCIALLA ESTATE – Toscana
PIOMBAIA ESTATE – Toscana
MURALIA ESTATE – Toscana
SERNI ESTATE – Toscana
ROMANELLI ESTATE – Umbria
MARCHETTI ESTATE – Marche
SAPUTI ESTATE – Marche
DE LUCA ESTATE – Abruzzo
SCHIENA VINI ESTATE – Puglia
Acqua di Toscana "San Felice"
.
[contact-form-7 id="6″ title="Richiesta informazioni"]