The "Trabocco"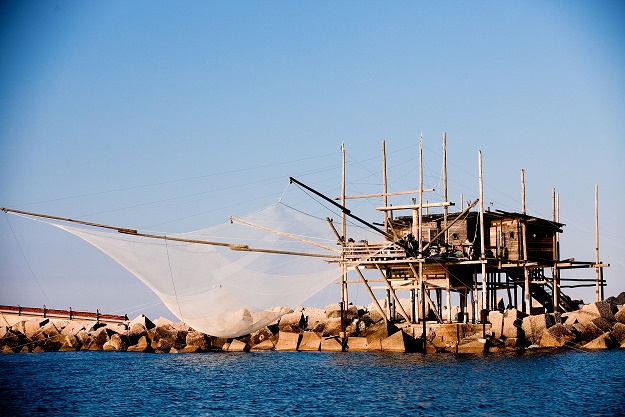 CTG invites you to taste De Luca Estate wines on a Trabocco over the sea.
The trabocco  is an old fishing machine typical of the coast of Abruzzi region.
A trabocco is a massive construction built from wood, which consists of a platform anchored to the rock by large logs of pine of Aleppo, the typical pine of Gargano, jutting out into the sea, from where two (or more) long arms called "antenne" stretch out suspended some feet above the water and supporting a huge, narrow-meshed, net (called trabocchetto).
A trabocco allows to fish without having to be submitted to sea conditions using the morphology of Gargano rocky coast.
However, since they lost their economic function in the past centuries when they were the main economical source of entire families of fishermen, trabocchi rose into the role of cultural and architectural symbols and tourist attraction.
Contact CTG and plan your visit to the Trabocco to taste the De Luca Estate wines
.
.
[contact-form-7 id="2408″ title="Information inquiry"]