CTG Event – Hotel Astoria FIorence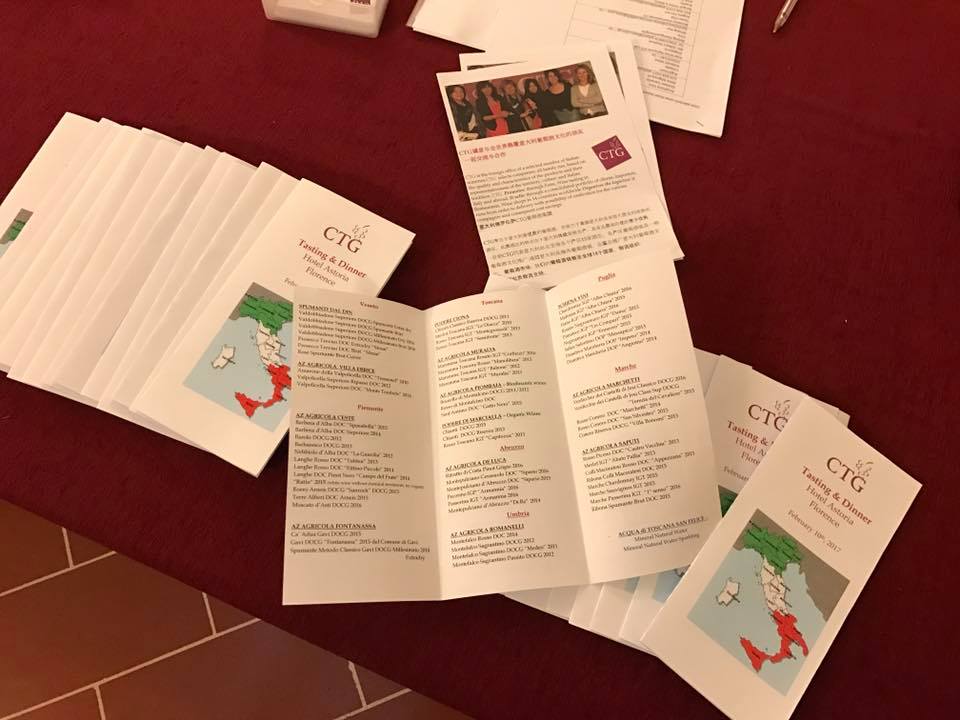 CTG and its group of Italian producers met buyers and importers during the event at the  Hotel Astoria di Firenze.
.
.
L'affluenza numerosa, l'nteresse degli ospiti, il buon cibo e, principalmente, i buoni vini degustati hanno reso la serata un piacevole incontro per consolidare vecchi contatti e farsi apprezzare da chi ancora non aveva avuto occasione di conoscerci.
.
.
.
CTG thanks all the friends presnt at the Event
CESTE ESTATE – Piemonte
VILLA ERBICE ESTATE – Veneto
SPUMANTI DAL DIN – Veneto
PODERE CIONA ESTATE – Toscana
PODERE DI MARCIALLA ESTATE – Toscana
PIOMBAIA ESTATE – Toscana
MURALIA ESTATE – Toscana
ROMANELLI ESTATE – Umbria
MARCHETTI ESTATE – Marche
SAPUTI ESTATE – Marche
DE LUCA ESTATE – Abruzzo
SCHIENA VINI ESTATE – Puglia
Acqua di Toscana "San Felice"