THE DISCOVERY OF GRAPPA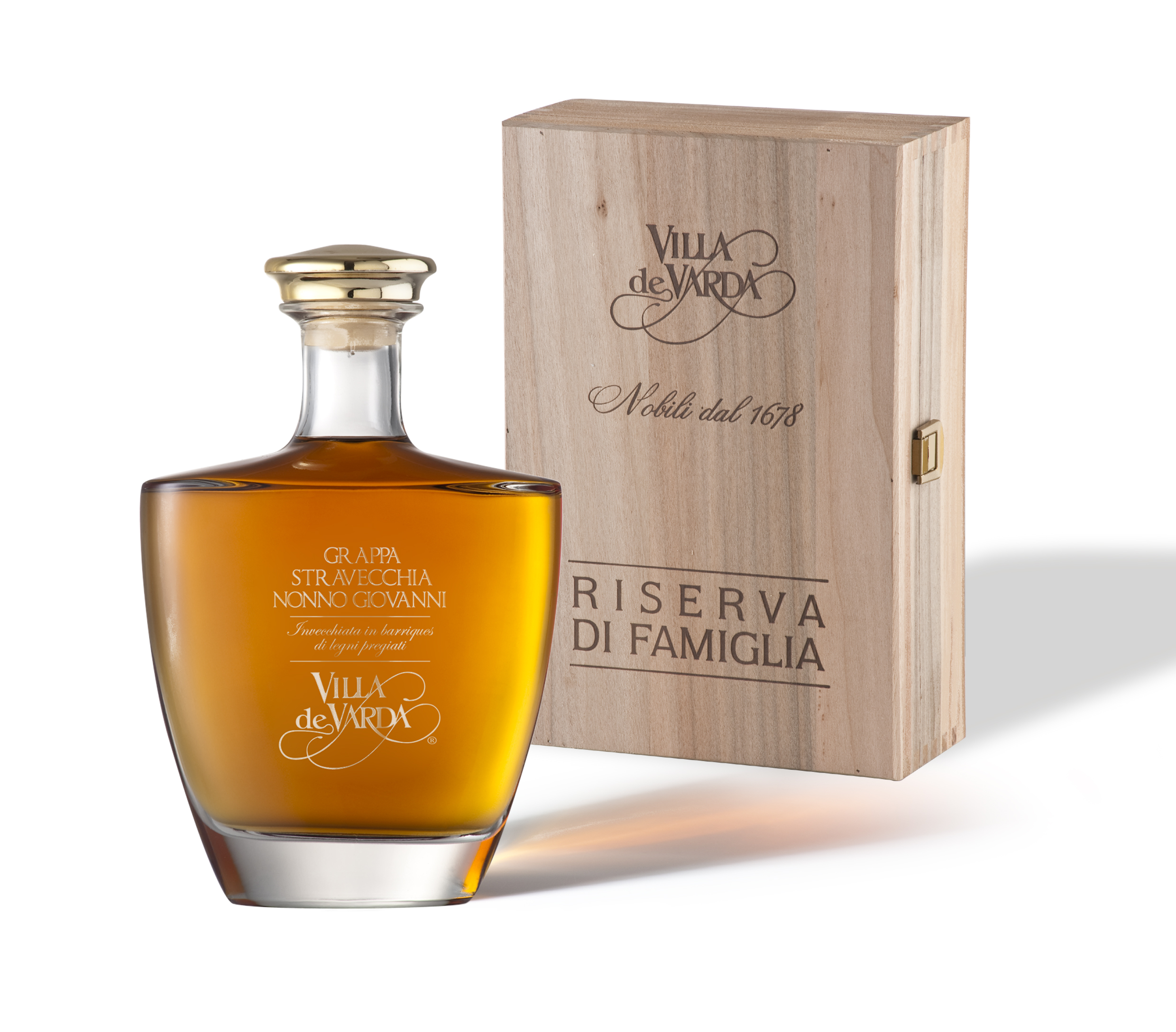 A day in Trentino, in Mezzolombardo, with the Cavalier Luigi and his sons Michael and Mauro, at Villa de Varda, to find out how a grappa.
Mauro, head of the production process, explained in detail the method "de Varda":
1.  the selection of raw material: selection of exclusively Trentino pomace resulting from soft pressing. Such pomace is still dripping must, it and is being distilled just off the wine press;
2.  distillation through specific copper stills, made of exclusive design, after discarding the heads and tails the distillation is carried out, very slowly, in order to allow the correct evaporation of the volatile components responsible for the fragrance of the final product and the following condensation;
3. Ageing: once the distillation is accomplished, the grappa is left to age in special sterile stainless steel containers for at least 6 months.
A view to the wonderful Museum "Cose di Casa" where the Cav. Luigi has accumulated  ancient tools for wine and vinemaking and also old documents made us relive the history and almost touch the evolution of country life and the harvest of the grapes to make grappa.
We had a typical Trentino lunch with Michele tasting the "canederli in brodo", polenta and game, accompanied by fine wines from Cantine Campo Maseri, wines of the same Dolzan family.
An afternoon of tasting with Michele and Cav. Luigi. We were wrapped by the scents and flavors of a sweet and armonious grappa.
And finally a pleasant surprise, we learned how  the grappa can be used to create fantastic cocktails.
What makes a grappa special? Surely the raw material and its processing but also the passion that a family like Dolzan has for his land and for tradition.